Stud Fees Copper Star Farm Jacks 2022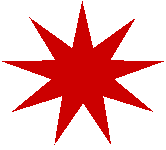 Copper Star Farm Stud Fees 2023

Copper Star Farm Spartan Warrior

Eyes: Blue-eye dilute

Color: Rare Black Roan

Mature height: 30.3/4"

Dam: KZ's Homer's Penelope 33", Fully Frosted White

(Vanishing line we are trying to save here at CSF.) Sire: Hickory Hill's Holy Smoke, 30" Black nlp with star (Texas Line)

Spartan throws crazy roaning on solid color foals and wild bold spots. He is a good breeder and he does well with the jennets. 

If you are looking for a traditional jack with good teeth, a solid bone structure and fun colors Spartan is your guy!

Stud Fee: $1500 = 9 weeks of breeding 

(Jennets 34"-30")

WE are booked for one farm visit already. 

Copper Star Farm's 

$20Andrew Jackson

Micro Herd Sire 27"

D.O.B.: 2017 

Color: Frosted Spotted Red & White (White)

Dam: Bar3S Lil' Bunny, 31" Traditional Grey Dun (Deceased) (Part of the Bar3S Line)

Sire: Copper Star Farm MGFeltrinelli Editore, Spotted

(MGF Bloodlines)

Jackson throws, reds, fully frosted white, red&white spot among other colors. He is a sweet breeder and easy on the girls. He is Petite and make a nice proportional foal with that baby-doll head. 

Stud Fee: $2000 = 9 weeks of breeding (Jennets 31" or smaller)

Copper Star Farm's VITO! 

Micro Herd Sire 

D.O.B.: July 22, 2019

Color: Red Roan 

Dam: Copper Star Farm Maureen O'Hara, dark red 

Sire: Cabinwood Farm's Michelangelo, Ivory 

Vito is a combination of character and conformation. He is hilarious and he just loves people! 

His compact stature and great conformation are making him a favorite. 

Stud Fee: $2000 = 9 weeks of breeding (Jennets 32" or smaller)

Diamond B Kirk 

Standard Herd Sire 

D.O.B.: 12/22/2002

Size: 47"

Color: Grey & White Spot  

Dam: Diamond B Kathleen, 46" Brown/Black & White Spotted 

Sire: Diamond B Chief Ink Spots, 47" Black & White Spotted 

Stud Fee: $1600 = 9 weeks of breeding 

Medium Standard Jennets Only