Ohio Girl: GM Conrad's Denali

Denali is the "Queen of the Herd" as the oldest jennet in the herd. 

She was the best impromptu decision I have made for my herd.  She watched out for everyone even at her own expense. 

 She is the boss and she runs the herd! She is LOUD!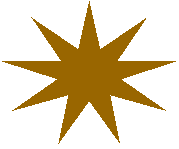 Copper Star Miniature Donkeys 

Adamstown, Maryland

Going Against The Grain Since 2005

Denali's Pedigree

GM Conrad's Denali
  D.O.B.: June 1, 2001 Height:33"  Brown wlp





Dam: D&A's Monica  Gray-dun






Sire: D&A's Rambo  Brown


Grand Sires: Fisher's Gideon's Beau, Fisher's Tiny Tim, Valintino 50, Man-O-War of M&M, Coffman's Danny De Valintino

Grand Dams: Fisher's Wedding, Philamena 67,37,31, Fisher's Sweet Isabel


Denali's and Twizzler's Ancestors 

A Visual History

Denali and Baby Twizzler 2007