See our donkeys at the Adamstown Community Church Live Nativity on December 20th from 6:00-8:00. 

For directions: http://adamstownchurch.com/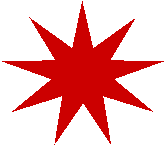 Copper Star Farm Miniature 

& Standard Donkeys LLC.

Fairfield, Pennsylvania

Going Against The Grain Since 2005

Welcome to Copper Star Miniature Donkeys

The miniature & standard donkeys are raised by Emily Hoponick & Jose De Sales. Copper Star Farm's vision is to breed donkeys with correct conformation, various colors, sweet personalities, and a high pedigree. The Copper Star herd has moved and is now located in scenic Fairfield, PA. You will not find a herd of such quality, conformation, and pedigree in the tri-state area.               

We specialize in donkeys with:

~Solid colors with impeccable conformation & high pedigree.

~Black nlp/lp donkeys with blue eye dilute gene.

~Red&White spot / Fully Frosted White / Red breeding program.

~We have started our woolly breeding program since our winters are harsh on the mountain.

~We have exotic colors such as blue-black/fully frosted red/blue roan, tri-color spot & IVORY.  

We are now located at the new farm in Fairfield, 

PA right over the Emmitsburg, MD border. 

We do "pasture breed" our donkeys. 

~~~~~~~~~~~~~~~~~~~~~~~~~~~~~~~~~~~~~~~~~

If you would like to come visit and to see our outstanding stock please contact emilyhoponick@hotmail.com or give me a call at 301-452-1251.

Shipping Available on TRIPS FOR 2022 

April: Rochester, NY 

August: Iowa, The Great American Donkey Sale

September: Mt. Hope, Ohio 

Updates: 

~Stud fees for 2023 will be posted in March

Update: Only Jackson will be available at the farm for stud. 

Spartan goes to NY for the summer loving.

Vito goes to PA for the summer loving. 

~Foals will arrive in April, there is no waiting list.

~WE will have several ADMS registered miniature donkey foals available. Possibly 2 ADMS/ACOSA standard foals. Check the website for availability. Foaling is from April 24-Halloween. 

WE have been getting an overwhelming amount of phone calls about donkeys. The farm is not open until MAY. Please check back with us as we move towards late spring & summer. We are letting our herd mamas have their space as they foal. 

Due to our insurance we are not able to have visitors in a "petting zoo capacity". Visitors should only be prospective buyers for their herds or pets. -Thank you for understanding. 

When you buy a Copper Star Farm miniature donkey... You are looking at 15 years of experience breeding miniature donkeys. I am proud to give you the best donkey / foal possible from my breeding program of selected donkeys. 

You get a halter & lead, registration with a microchip, a fresh trim, worming, antibodies up to 6 months due to the jennet being vaccinated. 

I also include in your folder any extra info and paperwork. (ADMS/IMDR/ACOSA Reg)

You also get 24 hours customer service until you feel comfortable to be on your own. But, I am always here if you need help, mentoring. 

WE are currently closed to all buyers until May 2023. 

WE are not a petting zoo. Prospective buyers only.