See our donkeys at the Adamstown Community Church Live Nativity on December 20th from 6:00-8:00. 

For directions: http://adamstownchurch.com/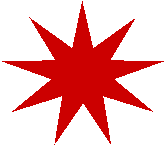 Copper Star Farm Miniature 

& Standard Donkeys LLC.

Fairfield, Pennsylvania

Going Against The Grain Since 2005

Welcome to Copper Star Miniature Donkeys

~~~~~~~~~~~~~~~~~~~~~~~~~~~~~~~~~~~~~~~~~

If you would like to come visit and to see our outstanding stock please contact emilyhoponick@hotmail.com or give me a call at 301-452-1251.

Shipping Available on TRIPS FOR 2024

The season is over! Hop is enjoying her time at home. 

Our new transport fee is $120 per hour. 

Updates: 

~Stud fees for the 2024 breeding season have been posted early!

Update: Check out the Stud Services Tab

~Foals will arrive in April, there is no waiting list. It is first come first serve. WE will have several ADMS/ACOSA registered miniature donkey foals available. We also will have a few ADMS/ACOSA standard donkeys available.  

Due to our insurance we are not able to have visitors in a "petting zoo capacity". Visitors should only be prospective buyers for their herds or pets. -Thank you for understanding. 

BIG CHANGES FOR 2024

After hitting some bumps in the road in 2023... 

We reviewed our policies... and made some constructive changes. 

SEE OUR NEW INFORMATION BELOW> PLEASE READ 

When you buy a Copper Star Farm miniature or standard donkey... You are looking at 19 years of experience breeding miniature donkeys. I am proud to give you the best donkey / foal possible from my breeding program of selected donkeys. 

 Prices: Our jack foals run between $2000-$10,000 / Our jennets run between $3000-$10,000.

You get a halter & lead rope. You can always mail me the old halters and I will send you new ones as they grow. I always have halters and lead ropes for sale as well. 

I also include in your folder any extra info and paperwork. ADMS/IMDR/ACOSA Registrations will be included. New owners are responsible for the transfer forms & fees. 

Mares are vaccinated BEFORE birth to transfer the antibodies to the foals. Foals will be then vaccinated at 5 months or when they leave for their prospective homes. When they leave they will be vaccinated when picked up or delivered in front of their new owners. This is a $50 courtesy. Foals will also be powdered for lice, have their hooves trimmed and wormed one week before they leave. They are coming from a medium size herd of 30+ donkeys so de-licing & worming are important parts of coming to their new home. WE use Seven powder. The will be wormed again in front of their new owners. 

All foals will be microchipped or have a microchip in their folder depending on how big/small they are. 

A coggins / health certs / vet check is at the cost of the new owners. It is needed if they are being put on a transport over state lines. If you're transporting internationally there are different rules for transport/quarantine. My vet has said that they can not be used as it is a conflict of interest. 

Foals under 5-6 months will NOT be halter trained. They are just enjoying time with their Mama's. Halter training is the job of the new owner. We do not have the capacity to wean foals in advance. They are weaned when they leave. 

You also get 24 hours customer service until you feel comfortable to be on your own.        

Transport fees will NOT be included. Regardless of price. This is a part of our new policy.  Each hour of transport to and from the new owners is = $120.00. I can no longer incur this fee due to inflation and wear & tear on my vehicles/trailer. You may choose to transport your donkey on your own. Myself or Rick Ramos are the transporters of choice for inter-state travel. 

Donkeys need to be paid for BEFORE they get on transport. This is the responsibility of the new owners. Checks upon delivery DO NOT WORK. Your donkey delivery will be DELAYED. You can use cash upon delivery. Bank wiring services such as Zelle (Note: Zelle does not always work on the weekends. So plan in advance.). Paypal and Venmo have fees which are to be paid by the buyer. Checks in advance that clear before the donkey leaves are prefered. 

If we sell another breeders donkey there is a $200-$300 finders fee. 

If you have any questions you can always call or text me at 301-452-1251. 

WE are closed for the winter season!  

The miniature & standard donkeys are raised by Emily Hoponick. 

Copper Star Farm's vision is to breed donkeys with correct conformation, various colors, sweet personalities, and a high pedigree. The Copper Star herd has moved and is now located in scenic Fairfield, PA. WE are located at the eastern base of Blue Ridge Summit. You will not find a herd of such quality, conformation, and pedigree in the tri-state area.               

We specialize in donkeys with:

~Solid colors with impeccable conformation & high pedigree.

~Black nlp/lp donkeys with blue eye dilute gene.

~Red&White spot / Fully Frosted White / Red breeding program.

~We have started our woolly breeding program since our winters are harsh on the mountain.

~We have exotic colors such as blue-black/fully frosted red/blue roan, tri-color spot & IVORY.