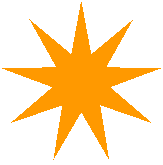 UPDATED 11/13/2018

NEW FOALS ARE Posted UNTIL THE END. SO SCROLL ALL THE WAY DOWN!!!! WE MIX OUR OLDER FOALS WITH OUR NEW FOALS FOR SALE. This site is viewed best on a computer. 

~~~~~~~~~~~~~~~~~~~~~~~~~~~~~~~~~~~~~~

If pictures do not show up REFRESH your browser! 

Postings go through the entire page. 

NOTE: Our policy to hold foals & donkeys has changed as of 12/1/2015.

~A Deposit of half of the cost of the donkey by cash or check.  

~It is non-refundable if the buyer decides to back out of the sale at the last minute. 

~If a coggins and health certificate are requested because you are traveling over state lines you are responsible for the cost of the vet call & documents. Our vet call starts at $60.00 just to show up at the farm. 

Perks of buying from Copper Star Farm 

~All donkeys are registered in ADMS / IMDR / Canadian Registry

~All donkeys leave with a microchip implanted or ready to go when they are old enough for it to be implanted. 

~Any previous buyer of a jennet foal or jennet may use our co-op breeding program under contract. 

~If the jennet is not bred then she may come back as may times as necessary to get her into foal. 

Donkeys that are available are below. 

This is a full posting of what we have for sale. 

Please check back frequently as things do change over the months. 

If you are looking for holiday "donkeys" what we have for sale is below. 

1/2 deposit holds the donkey until full payment is made. 

We have three donkeys available currently: Vintage Vader, $20 Andrew Jackson & Finnegan. 

All girls are sold. 

Copper Star Farm Miniature & Standard Donkeys LLC

Copper Star $20Andrew Jackson (Super-MICRO)

Color: Fully Frosted Red (Looks like a white cotton ball)

Sire: Donkette Korral's Red Rock, 30 3/4" Dark Red

Dam: Bar3S Lil'Bunny, 31" Traditional Grey

DOB: 2017 early spring 

Price: $5000

​Height: 25.5" -26" As of 9/24/18. 

This is a rare opportunity to buy a donkey that is a micro. Jackson is just NOT growing very big at all. When he was born he was so tiny. I was not sure he was going to make it. We had him in a stall with Bunny for over 3 months. He got turn out time when we were home but then he went back into the stall. He is NOW the regular size of a 2 month old foal. We have been patiently watching him grow. Not quite sure what to do. So far his teeth are correct. 

His personality is that of a pistol. He thinks he is regular size. Jackson loves to run and jump. But, he is a Mama's boy and we felt it best for him to winter with Bunny since he is so small. He is the same size now as our September foals. He will be weaned when sold or in the late spring. Bunny will have the rest of the summer off. She has earned it. 

Who ever buys Jackson needs to have special fencing and a designated stall with a run for him. He can not be around horses or larger ponies. He is JUST that small. Another micro or mini donkey would do as a companion. The blue photo was taken over Christmas Break 2017. 

Copper Star Farm Hurricane Harvey "Storm Surge" 

Color: Black with no light points / has a cross 

DOB: 9/12/17

Dam: Copper Star Farm Marcia's Legacy, black no light points / has a cross, 30"

Grand Dam: Bar3S Cindy Sue, grey dun, 32" 

Grand Sire: Hickory Hill Holy Smoke, Black nlp with a star, blue eye dilute 30" 

Sire: Copper Star Farm Trojan Warrior, B&W spot with blue eye dilute, 30 1/4"

Grand Dam: KZ's Homer's Penelope, Fully frosted white, 33" 

Grand Sire: Hickory Hill Holy Smoke, Black nlp with a star, blue eye dilute 30" 

Leased to Cedar View Farm for the 2019-2021 breeding seasons. 

This guy is line bred from my best line out of Hickory Hill's Holy Smoke. Half brother to half sister. You have TEXAS breeding on both ends. I was not planning on selling him and I would not hesitate to keep him for a minute. He is a tank. Built as well as they get. POWERFUL. He will not be big but GOD is he strong! His sire does not top 30-31" and his mother is very petite. 

You have great options with this jack foal. He should be able to throw various colors as we like with all of our jack foals. DIVERSITY. You should be able to get nlp and light points. As well as coal black through smokey black. His sire threw all colors of spots: red/brown/grey/tri-color and the coveted B&W spot. You also have forehead stars & blue-eye dilute present. 

​~~~~~~~~~~~~~~~~~~~~~~~~~~~~~~~~~~~~~~~~~~~~~~~~~~~

He is for the consummate breeder looking for conformation in a compact structure. This donkey has a serious pedigree and he is a legend in the making. We are offering him for a limited time. Once he gets past 1 year of age he stays. This is a limited time offer. 

Update: Getting friendlier every day. Staying small. 

Copper Star Vintage Vader 1977   Still available! 

Color: Black nlp 

Sire: Copper Star Spartan Warrior, Black Roan 

Dam: Copper Star Whoopsie Daisy, Dark Chocolate, 31 1/4"

DOB: 6/5/2018

Price: Still Available $1200 - Vaccinated & Hoof Trimmed / Wormed 

Black nlp is a classic choice. This guy is built with excellent conformation. He looks to be more of a performance style body type. He is very well balanced in proportion. 

Buy him to show as a yearling next season or keep him for your breeding program. 

Copper Star Whoopsie Daisy stamps her foals with the best dispositions. Only 1 has gotten away! Copper Star Fandangled Sky! 

If you need convincing look at our Jennet Page. The first 8 jennets are all in this guys family tree! 

This is a chance for you to crack into our 15 years of breeding with this outstanding jack foal prospect. Vader has the best from our Bar3S line, Hickory Hill Holy Smoke and our Indian Tree Farm line. He will be a standout. We are keeping his first cousin (Hurricane Harvey) for our future breeding program. 

His genetics will include these colors: Black nlp, Dark Brown nlp, Fully frosted white, Spots of all colors, Traditional Grey, Red, & Black roan. Blue eye dilute is present with this line. The best spots come from breeding a solid color jack to spotted jennets or vice versa! 

Copper Star Hoke Colburn 

Color: Brown & White Spotted 

Sire: Copper Star Spartan Warrior, Black Roan 

Dam: Copper Star Driving Mrs. Daisy, Black & White Spot, 33"

DOB: July 10, 2018

Price: Sold to Cheri Barnhart  

Estimated mature height 34" 

Hoke is a sweet guy. He will be residing in Westminster at Cheri's farm as her driving donkey and cool dude. I can only imagine how spoiled he will be. 

Copper Star China's Dynasty

Color: Medium Red 

Sire: Donkette Korral's Red Rock, 30 3/4" Dark Red

Dam: Assphalt Acres China Star, Pink 33 1/4"

DOB: August 20, 2017 

Price: No longer available. Sold to Connecticut. 

Description: Dynasty could be one of you best future brood jennets. Her dam: China Star has give us two girls and one boy. All reds. Great conformation and just good solid donkeys. Her sire is a deep red. A lot of potential here and a good investment. If she is not sold by the end of September we are going to retain her since she will be a year old. 

Copper Star 

Color: 

Sire: Copper Star Spartan Warrior, Black Roan 

Dam: Winding Creek Farm Black Russian Susan, Black nlp 

DOB:

Price: 

Copper Star Stealth Bombshell B-2 Spirit 

Color: Black Roan 

Sire: Copper Star Spartan Warrior, Black Roan 

Dam: KMAF Denali's Black Twizzler, Black with intermittent light points, 33" 

DOB: 8/25/18

Price: Decided to retain this little gem.  

Description: Did the kids hit a home run on this girl. Oh My. The elusive Black Roan. She is perfect. A carbon copy of her sire. I could not be more pleased at this point. Just a testament to our breeding program. We might not have a super fancy farm but we sure make nice solid donkeys. This month I am fundraising for the Wounded Warrior Project so it is fitting that her name is based on this legendary jet. See my Facebook page to donate $5.00 to the Wounded Warrior Project through September 9th. Update: We raised $195.00 to the Wounded Warrior Project in September. 

Copper Star Glacial Crevasse BRS

Color: Frosted spotted red/white with spot mutation & masked spotting factor

Sire: Donkette Korral's Red Rock, 30 3/4", Dark Red 

Dam: KZ's Homer's Penelope, 33" Fully frosted white 

DOB: 8/16/18

Update: Sadly Glacier passed on September 16th. We are working with the PA lab to have an autopsy done. Glacier was selenium deficient. 

Penelope's sons have always been one of the highlights of our breeding program. They sure are DIFFERENT. Black Roan, B&W Spotted, & Fully Frosted.....Imagine what this guy could do to your breeding program....? 

He is bold and super friendly already. Loves to be loved. 100% momma's boy. If you want special, different, unique, a conversation starter here he is. We are keeping his poppa and full sister Annabelle so this guy is up for sale. 

We do frequently have barn / house kittens up for adoption. 

WE have several still available currently. 

They are free to a good home. I do not give them away unless the situation is right. 

Some are good at being house cats. 

Some are good with kids. 

Some are good at being barn cats. 

Some need to go with a buddy. 

Some can go to a new home by themselves. 

We keep cats here at our farm to deal with the consistent pest problem. Mice, rats and other critters that make farming just a treat. I do not put pesticides down or into the environment. We feed our girls well. I spend probably over $25-30 a week on dry cat food alone. They get wet food when they have babies. They are working cats.   

I have chosen not to spay my 3 mommas a this time to keep up our population. Barn cats do not always stay or they disappear for various reasons. We keep around 8-10 cats at any given time. We are looking at spaying some of them in the fall. 

Update: We have a litter of 6 kittens. Mixed orange and white colors. 

*5 kittens still up for grabs. (We only have one orange female tabby left.)

*We also have two female sisters looking for a barn home that are weaned. They are good outdoor cats and they are good hunters. 

*WE have a orange and white spot long hair which would make a great kids kitten. 

Previous adopters:

Doug & Cheri Barnhart: 2 kittens/ barn & house home

Sonia & Richard Hoponick: 2 kittens / house home

CHS Student (Graduated): 1 kitten / house home

Virginia Horse Farm: 2 kittens / barn home

Robyn & James Kleiner: 1 kitten / house home 

Justin Feeser: Princess Peanut-Butter / house home 

Deb Waxman: Three kittens 

WE DO EXPORT TO CANADA!!!

Copper Star Farm Woodrow F. Call LD

(semi- woolly)

Color: Grey & White Spot with blue eyes

DOB: 5/18/17

Height: pending 

Sire: Copper Star MGFeltrinelli Editore Red & Brown & White Spot 

Dam: BAR3S Cindy Sue, 32" Grey-Brown Dun

Grand Dam: MGF Venus White Raven, 33" White 

Grand Sire: MGF Dr. Shivago, 32 1/4" Black&White spotted 

Grand Dam: Gardner's Tempest, 33" Grey Dun

Grand Sire: BAR3S Tater Tot, 30" Dark Red

Foal height: Super tiny pending height SOLD TO CANADA. 

Price: $3500 Sold to Gloria Kish from Kipling Saskatchewan Triple A Mini's 

Cindy always has the best foals and she is a good mom to a fault. She alone has influenced my farm more than any donkey. Cindy almost always has girls with only one noted jack foal to her credit other than Woodrow. Her influence is seen in her daughters & son: Black Friday Cash, Whoopsie Daisy, Marcia's Legacy and her grand-daughters: ElizabethTaylor, and her great-grand-daughters: Black Widow & Queen Latifah & Dorothea Dandridge. And her amazing grand-son, Pendragon. 

As an addition you have the famous breeding programs of Jerry McRobert's and Kim Zellers in the sire's portion of this pedigree. My MGFeltrinelli Editore will throw red, grey, brown and black spots all with blue eyes. We do not know if Woodrow will "go woolly" yet but I am anticipating that he will at least be a semi-woolly by his foal coat. Just look at the pedigree here and you have so many options to work with. 

Woodrow has the potential to be a dramatic influence on your breeding program. We here at Copper Star Farm believe in investing in the jack as much as our jennets. Woodrow will be outstanding. I stake my reputation as a breeder on it! 

"Charles found this little guy after I got to work. Born on one of the hottest spring days Woodrow was carried up the mountain as Cindy followed. Charles told me how she was so good and how she trusted him."

If you are looking for a premier herd sire for your farm then this guy is it. 

We consider him the best of the best out of this years foal crop so far. 

His conformation is outstanding and we are waiting to see if he will grow some of the woolly hair of his sire & grand-sire. He will be respected in pedigrees as a sire of note in the future. 

Copper Star Buttercup's "As You Wish"  

Color: Dark Grey & White Bold Spot 

Sire: Donkette Korral Red Rock, 30 3/4" Red 

Dam: Will be reflected on her pedigree. 

DOB: 8/28/2018

Co-owned with Charles Stoecker 

Description: This is our sweetheart of the season. Our bottle baby. She will be our responsibility for the next few months until she is drinking water. We hope nature is kind. Prayers. 

Update: Charles is working with her to get her to nurse from a bucket. I highly recommend every donkey breeder have one of these goat/lamb nursing buckets on hand. 

Cabinwoods Lady Caron, Ivory            SOLD! Going to PA.          

Color: Ivory

DOB: September 29, 2012

Price: $1500.00 PET HOME ONLY / Must go to a home with another donkey.

Caron came to us as a foal from Cabinwood Farm in Ohio. We raised her from a weanling and she is truly lovely. We have bred her twice and both time she has not given any milk and we lost both foals. We can not say we have not tried but it is time for her to move on to greener pastures. Caron is exceptionally friendly and would be great with children or in a therapy program. She is beautiful and she is smart enough to have the potential to be trained to a cart. If you are looking for a holiday present we will hold her with full payment until the holidays. 

~~~~~~~~~~~~~~~~~~~~~~~~~~~~~~~~~~~~~~~~

2017 Breeding Dates: 

Spartan: Pasture breeding Mid-April - November

Bred: Driving Mrs. Daisy, Whoopsie Daisy, Twizzler, Abyss, Emilee Noel, Luna & Black Russian Susan "Sweetheart". 

Hitman: Pasture breeding Mid-April - September 

We are unsure if Hitman has been breeding since this is his first season. 

MGFeltrinelli Editore was let out to clean up. "Sweeper" October 7th- November 24th, 2017. Our breeding season ended late over Thanksgiving weekend.

We already have a waiting list for 2018-2019 foals. PLEASE contact us if there is something specific you are looking for. We do work with other breeders to find that special donkey for you if we do not have stock available.

~~~~~~~~~~~~~~~~~~~~~~~~~~~~~~~~~~

2018 Breeding Dates: 

April 22, Miranda & April were put out with Spartan Warrior. 

May, Elizabeth Taylor put in with MGFeltrinelli Editore 

May 26: Raeven put in with Spartan 

May-August: Pasture breeding: Hitman Only 

Copper Star Augustine Noel "Fancy"    SOLD! Going to PA! 

Color: Black with star

Sire: Copper Star Spartan Warrior, Black Roan 

Dam: Hickory Hill's Emilee Noel, Black with light points & roaning 34"

DOB: August 1, 2018

Price: $1500.00

Description: "I might be born just plan white trash but Fancy was my name." - Reba. Just look at this girl. See what patience and time rewards you with? We lost Emilee Noels first foal. Her last jennet foal (coal black nlp) was breach and backwards. We lost the foal but Emilee Noel survived and we gave her another shot. This has happened with two of our jennets here at CSF. They both got a second chance to be mommas (Sweetheart & Emilee Noel). 

Copper Star Farm Lil Finnegan (Semi-wooly)  

Still available! 

Color: Red brown bold spot with masked spotting factor 

DOB: June 26, 2017

Price: $1000 PET / TO BE GELDED Home only 

We will be gelding him in November. 

Update: Teeth Floated as of the end of September.

He must go to another home with another donkey. He super bonds with his donkey buddies. No horses/goats/sheep companions etc..... 

He is slightly woolly so he does need someone who can groom him to keep the knots out. 

Copper Star Blue Ridge Summit Fog "Blue"

Color: Black nlp 

Sire: Copper Star Spartan Warrior, Black Roan 

Dam: Winding Creek Farm Black Russian Susan "Sweetheart", Black nlp 

DOB: 10/7/2018

Price: Being Retained 

Leonidas has gone missing since September 8th. He was out in the pasture and he did not come in when we pulled the donkeys in for Hurricane Florence. If you have any information please contact Emily at 301-452-1251. 

Copper Star Farm Sparta's Leonidas (Black woolly genetics x3)

DOB: 4/1/2017

Birth Height: 20"

Color:  Black nlp (NO cross) with blue-eye dilute 

Sire: Copper Star Farm MGFeltrinelli Editore, Red&Brown&White Spot Woolly 

    Grand Dam: MGF Venus White Raven,33"  Fully frosted white (woolly genetics)

    Grand Sire: MGF Doctor Shivago, 32 1/4"Black & White spotted Woolly

Dam: KZ Luna Eclipse, black nlp, blue eye dilute

    Grand Sire: MGF Kalona McDuff - 32 1/2" Dark Spotted Woolly

    Grand Dam: L&C's Fiona - 34" Dark Brown w/Sorrel Tones 

This guys hair is like velvet. It is so dense and lush. He is what everyone is looking for in a herd sire. Tiny, jet black, sweet personality. Leo just is a jam-up little guy with an amazing pedigree. Let him be your next herd sire! 

Copper Star SLASH Gibson LP18        

Color: Blue-Black no cross 

Sire: Copper Star Spartan Warrior, Black Roan 

Dam: KZ's Luna Eclipse, Black nlp 

DOB: 8/26/2018

Price: $3000.00 WOW. WOW. WOW. He is a LOOKER! 

We are the signature farm for black foals this breeding season. 

This is the blackest foal that can be produced in a season. He will never have a cross. He will be black even when the sun tries to burn his hair to brown. This is the real deal. If you have been looking for an all black jack with a heavy BLACK Pedigree you have found him. 

His head carriage is stunning you can not help but notice him. He will be a bad-ass for sure. Super friendly and rebellious already. 

He was just foaled in these photos and he is still wet. You have to see him to truly appreciate how nice he will be when he matures.