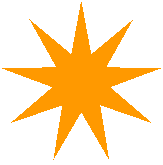 UPDATED 4/24/18​

~~~~~~~~~~~~~~~~~~~~~~~~~~~~~~~~~~~~~~

If pictures do not show up REFRESH your browser! 

Postings go through the entire page. 

NOTE: Our policy to hold foals & donkeys has changed as of 12/1/2015.

~A Deposit of half of the cost of the donkey by cash or check.  

~It is non-refundable if the buyer decides to back out of the sale at the last minute. 

~If a coggins and health certificate are requested because you are traveling over state lines you are responsible for the cost of the vet call & documents. Our vet call starts at $60.00 just to show up at the farm. 

Perks of buying from Copper Star Farm 

~All donkeys are registered in ADMS / IMDR / Canadian Registry

~All donkeys leave with a microchip implanted or ready to go when they are old enough for it to be implanted. 

~Any previous buyer of a jennet foal or jennet may use our co-op breeding program under contract. 

~If the jennet is not bred then she may come back as may times as necessary to get her into foal. 

We are slowly updating our website from the summer.

We have new foals to post. 

Copper Star Farm Lil Finnegan (Semi-wooly)

Color: Red brown bold spot with masked spotting factor 

Sire: Donkette Korral's Red Rock, 30 3/4" Dark Red

Dam: Copper Star Farm's Venus April, 34" Dark Spot  

DOB: June 26, 2017

Price: (We are going to get Finn through the winter then sell him. He is so timid that we had to wean him during the cold weather. If you are interested you can inquire.)

This guy has some really neat markings making his spots so big that they cover most of his body. First time Dam: April is doing a great job. 

He will mature to be about 32". He will be considered "performance style" size. If you are looking for a flashy donkey

Finn could be your guy. He is a sweet

heart! 

Copper Star Farm Woodrow F. Call LD

(semi- woolly)

Color: Grey & White Spot with blue eyes

DOB: 5/18/17

Height: pending 

Sire: Copper Star MGFeltrinelli Editore Red & Brown & White Spot 

Dam: BAR3S Cindy Sue, 32" Grey-Brown Dun

Grand Dam: MGF Venus White Raven, 33" White 

Grand Sire: MGF Dr. Shivago, 32 1/4" Black&White spotted 

Grand Dam: Gardner's Tempest, 33" Grey Dun

Grand Sire: BAR3S Tater Tot, 30" Dark Red

Foal height: Super tiny pending height SOLD TO CANADA. 

Price: $3500 Sold to Gloria Kish from Kipling Saskatchewan Triple A Mini's 

Cindy always has the best foals and she is a good mom to a fault. She alone has influenced my farm more than any donkey. Cindy almost always has girls with only one noted jack foal to her credit other than Woodrow. Her influence is seen in her daughters & son: Black Friday Cash, Whoopsie Daisy, Marcia's Legacy and her grand-daughters: ElizabethTaylor, and her great-grand-daughters: Black Widow & Queen Latifah & Dorothea Dandridge. And her amazing grand-son, Pendragon. 

As an addition you have the famous breeding programs of Jerry McRobert's and Kim Zellers in the sire's portion of this pedigree. My MGFeltrinelli Editore will throw red, grey, brown and black spots all with blue eyes. We do not know if Woodrow will "go woolly" yet but I am anticipating that he will at least be a semi-woolly by his foal coat. Just look at the pedigree here and you have so many options to work with. 

Woodrow has the potential to be a dramatic influence on your breeding program. We here at Copper Star Farm believe in investing in the jack as much as our jennets. Woodrow will be outstanding. I stake my reputation as a breeder on it! 

"Charles found this little guy after I got to work. Born on one of the hottest spring days Woodrow was carried up the mountain as Cindy followed. Charles told me how she was so good and how she trusted him."

If you are looking for a premier herd sire for your farm then this guy is it. 

We consider him the best of the best out of this years foal crop so far. 

His conformation is outstanding and we are waiting to see if he will grow some of the woolly hair of his sire & grand-sire. He will be respected in pedigrees as a sire of note in the future. 

Copper Star Farm Sparta's Leonidas (Black woolly genetics x3)

DOB: 4/1/2017

Birth Height: 20"

Color:  Black nlp (NO cross) with blue-eye dilute 

Sire: Copper Star Farm MGFeltrinelli Editore, Red&Brown&White Spot Woolly 

    Grand Dam: MGF Venus White Raven,33"  Fully frosted white (woolly genetics)

    Grand Sire: MGF Doctor Shivago, 32 1/4"Black & White spotted Woolly

Dam: KZ Luna Eclipse, black nlp, blue eye dilute

    Grand Sire: MGF Kalona McDuff - 32 1/2" Dark Spotted Woolly

    Grand Dam: L&C's Fiona - 34" Dark Brown w/Sorrel Tones 

Price: Consigned to the North East Select Miniature Donkey Sale 

This guys hair is like velvet. It is so dense and lush. 

This guy maybe retained for future herd sire. Waiting....

He is what everyone is looking for in a herd sire. Tiny, jet black, sweet personality. 

Leo just is a jam-up little guy with an amazing pedigree. 

Let him be your next herd sire! 

Copper Star Farm Miniature & Standard Donkeys

Copper Star $20Andrew Jackson (MICRO)

Color: Red & White Spot Fully Frosted (Looks like a white cotton ball)

Sire: Donkette Korral's Red Rock, 30 3/4" Dark Red

Dam: Bar3S Lil'Bunny, 31" Traditional Grey

DOB: 2017 early spring 

Price: Consigned to the North East Select Miniature Donkey Sale 

​POSSIBLE GUINNESS RECORD WINNER! 

This is a rare opportunity to buy a donkey that is a micro. Jackson is just NOT growing very big at all. When he was born he was so tiny. I was not sure he was going to make it. We had him in a stall with Bunny for over 3 months. He got turn out time when we were home but then he went back into the stall. He is NOW the regular size of a 2 month old foal. We have been patiently watching him grow. Not quite sure what to do. So far his teeth are correct. 

His personality is that of a pistol. He thinks he is regular size. Jackson loves to run and jump. But, he is a Mama's boy and we felt it best for him to winter with Bunny since he is so small. He is the same size now as our September foals. He will be weaned when sold or in the late spring. Bunny will have the rest of the summer off. She has earned it. 

Who ever buys Jackson needs to have special fencing and a designated stall with a run for him. He can not be around horses or larger ponies. He is JUST that small. Another micro or mini donkey would do as a companion. The blue photo was taken over Christmas Break. 

KZ's Black Abyss

Color: Black with light points 

DOB: 4/15/12

Dam: Allen Acres Sweet & Sassy Abigail, black 32"

Sire: DMF Primo, black / brown & white spotted 31 3/4"

$2500.00 SOLD TO Wantage, NEW JERSEY

Abyss has the best conformation in my herd. She is built really well, compact & tiny and will be an asset to any herd. Leads, ties and just had a fresh trim. She is not friendly but not difficult to work with. NOTE: ~~~Pasture bred to Copper Star Spartan Warrior late summer / fall 2017~~~

Copper Star Venus Verticordia "April"      IMDR Registered

Color: Dark Brown Spotted 

Dam: Copper Star Farm Driving Mrs. Daisy, B&W Spot

Sire: unknown brown donkey 

DOB: April 1, 2013 

Price: $1500 for 8 weeks of breeding. 

Height: 34" Don't discredit her. She has great conformation. 

She was put in with Spartan Warrior on April 22, 2018. She will be bred for 8 weeks. She will be ready to go mid-June. 

April is a nice donkey. She is friendly but not overly friendly. You will need to be patient with her. She needs more training. She does not lead well and loading is difficult. 

If you want a project

here she is. 

~~~~~~~~~~~~~~~~~~~~~~~~~~~~~~~~~~~~~~~~

2017 Breeding Dates: 

Spartan: Pasture breeding Mid-April - November

Bred: Driving Mrs. Daisy, Whoopsie Daisy, Twizzler, Abyss, Emilee Noel, Luna & Black Russian Susan "Sweetheart". 

Hitman: Pasture breeding Mid-April - September 

We are unsure if Hitman has been breeding since this is his first season. 

MGFeltrinelli Editore was let out to clean up. "Sweeper" October 7th- November 24th, 2017. Our breeding season ended late over Thanksgiving weekend.

We already have a waiting list for 2018-2019 foals. PLEASE contact us if there is something specific you are looking for. We do work with other breeders to find that special donkey for you if we do not have stock available.

~~~~~~~~~~~~~~~~~~~~~~~~~~~~~~~~~~

2018 Breeding Dates: 

April 22, Miranda & April were put out with Spartan Warrior. 

Copper Star Farm Hurricane Harvey "Storm Surge" 

Color: Black with no light points / has a cross 

DOB: 9/12/17

Dam: Copper Star Farm Marcia's Legacy, black no light points / has a cross, 30"

Grand Dam: Bar3S Cindy Sue, grey dun, 32" 

Grand Sire: Hickory Hill Holy Smoke, Black nlp with a star, blue eye dilute 30" 

Sire: Copper Star Farm Trojan Warrior, B&W spot with blue eye dilute, 30 1/4"

Grand Dam: KZ's Homer's Penelope, Fully frosted white, 33" 

Grand Sire: Hickory Hill Holy Smoke, Black nlp with a star, blue eye dilute 30" 

$4000.00 

This guy is line bred from my best line out of Hickory Hill's Holy Smoke. Half brother to half sister. You have TEXAS breeding on both ends. I was not planning on selling him and I would not hesitate to keep him for a minute. He is a tank. Built as well as they get. POWERFUL. He will not be big but GOD is he strong! His sire does not top 30-31" and his mother is very petite. 

You have great options with this jack foal. He should be able to throw various colors as we like with all of our jack foals. DIVERSITY. You should be able to get nlp and light points. As well as coal black through smokey black. His sire threw all colors of spots: red/brown/grey/tri-color and the coveted B&W spot. You also have forehead stars & blue-eye dilute present. 

​~~~~~~~~~~~~~~~~~~~~~~~~~~~~~~~~~~~~~~~~~~~~~~~~~~~

He is for the consummate breeder looking for conformation in a compact structure. This donkey has a serious pedigree and he is a legend in the making. We are offering him for a limited time. Once he gets past 1 year of age he stays. This is a limited time offer. 

FOALS PENDING (Spring/Summer)

Copper Star 

Color: 

Sire: Copper Star Spartan Warrior, Black Roan 

Dam: Copper Star Whoopsie Daisy, Dark Chocolate, 31 1/4"

DOB: 

Price: 

Copper Star 

Color: 

Sire: Copper Star Spartan Warrior, Black Roan 

Dam: Copper Star Driving Mrs. Daisy, Black & White Spot, 33"

DOB:

Price: 

Copper Star 

Color: 

Sire: Copper Star Spartan Warrior, Black Roan 

Dam: KMAF Denali's Black Twizzler, Black with intermittent light points, 33" 

DOB:

Price: 

Copper Star 

Color: 

Sire: Copper Star Spartan Warrior, Black Roan 

Dam: Winding Creek Farm Black Russian Susan, Black nlp 

DOB:

Price: 

Copper Star 

Color: 

Sire: Copper Star Spartan Warrior, Black Roan 

Dam: KZ's Luna Eclipse, Black nlp 

DOB:

Price: 

Copper Star 

Color: 

Sire: Copper Star Spartan Warrior, Black Roan 

Dam: KZ's Black Abyss, Dark Brown 

DOB:

Price: 

Copper Star 

Color: 

Sire: Copper Star Spartan Warrior, Black Roan 

Dam: Hickory Hill's Emilee Noel, Black with light points & roaning 

DOB:

Price: 

Copper Star China's Dynasty

Color: Medium Red 

Sire: Donkette Korral's Red Rock, 30 3/4" Dark Red

Dam: Assphalt Acres China Star, Pink 

DOB: 

Price: Consigned to the North East Select Miniature Donkey Sale