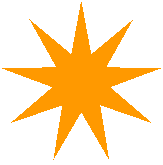 ~~~~~~~~~~~~~~~~~~~~~~~~~~~~~~~~~~~~~~

NOTE: Our policy to hold foals & donkeys has changed as of 12/1/2020

~A Deposit of half of the cost of the donkey by cash or check.  

~It is non-refundable if the buyer decides to back out of the sale due to unforeseen reasons. 

~If a coggins and health certificate are requested because you are traveling over state lines you are responsible for the cost of the vet call & documents. This normally runs $60-$70. WE try to split costs with other buyers if we can!

Our vet call starts at $60.00 just to show up at the farm. 

~I am not responsible for any shipping plans that are cancelled. I am also not responsible for animals after they leave the farm and are in the hands of a shipper. 

Perks of buying from Copper Star Farm 

~All donkeys are registered in ADMS / IMDR / Canadian Registry

~All donkeys leave with registration papers in a folder and a microchip implanted or ready to go when they are old enough for it to be implanted. 

~Included Are: A new halter and lead rope, fresh trim, worming, and a fresh bath if possible. 

~Any previous buyer of a jennet foal or jennet may use our co-op breeding program under contract. Jacks and prices are listed April 1. If the jennet is not bred then she may come back as may times as necessary to get her into foal. 

~Any donkeys 30 days or over for "original pick up date" accrue a $5 a day feed charge. 

~~~~~~~~~~~~~~~~~~~~~~~~~~~~~~~~~~~~~~~~~~~~~~~~~~~~~~~~~~~~~~~

 2020-2022 have been banner years for donkeys... 

I will have limited amounts of foals this year. Looks like 10 foals total for 2022. I am not going to do a waiting list this year so just keep looking at the website in the spring and contact me closer to June. Deposits to hold a foal are half of the price of the animal and non-refundable. Jack foals will range from $2500-$6000, Jennets will range from $3000-$8000. Venmo is available and preferred over checks. If you want to be prepared I suggest you save your $$ and get Venmo. 

When you buy a Copper Star Farm miniature donkey... You are looking at 15 years of experience breeding miniature donkeys. I am proud to give you the best donkey / foal possible from my breeding program of selected donkeys. You get a halter & lead, registration with a microchip, a fresh trim, antibodies up to 6 months due to the jennet being vaccinated. I also try to include in your folder any extra info A Brayer Magazine/a tube or wormer. You also get 24 hours customer service (Me) until you feel comfortable to be on your own, but I am always here if you need help, mentoring. 

***Thank you to all of our buyers in 2020/2021/2022! 

****We wish you joy with your donkeys this year! 

  Thank you, Emily D. Hoponick 

 Proud MD/PA miniature pedigree donkey breeder!

Copper Star Farm Miniature Donkeys 

Fairfield, Pennsylvania 

WE DO EXPORT TO CANADA!!!

Copper Star Farm Woodrow F. Call LD

(semi- woolly)

Color: Grey & White Spot with blue eyes

DOB: 5/18/17

Height: pending 

Sire: Copper Star MGFeltrinelli Editore Red & Brown & White Spot 

Dam: BAR3S Cindy Sue, 32" Grey-Brown Dun

Grand Dam: MGF Venus White Raven, 33" White 

Grand Sire: MGF Dr. Shivago, 32 1/4" Black&White spotted 

Grand Dam: Gardner's Tempest, 33" Grey Dun

Grand Sire: BAR3S Tater Tot, 30" Dark Red

Foal height: Super tiny pending height SOLD TO CANADA. 

Price: $3500 Sold to Gloria Kish from Kipling Saskatchewan Triple A Mini's 

Cindy always has the best foals and she is a good mom to a fault. She alone has influenced my farm more than any donkey. Cindy almost always has girls with only one noted jack foal to her credit other than Woodrow. Her influence is seen in her daughters & son: Black Friday Cash, Whoopsie Daisy, Marcia's Legacy and her grand-daughters: ElizabethTaylor, and her great-grand-daughters: Black Widow & Queen Latifah & Dorothea Dandridge. And her amazing grand-son, Pendragon. 

As an addition you have the famous breeding programs of Jerry McRobert's and Kim Zellers in the sire's portion of this pedigree. My MGFeltrinelli Editore will throw red, grey, brown and black spots all with blue eyes. We do not know if Woodrow will "go woolly" yet but I am anticipating that he will at least be a semi-woolly by his foal coat. Just look at the pedigree here and you have so many options to work with. 

Woodrow has the potential to be a dramatic influence on your breeding program. We here at Copper Star Farm believe in investing in the jack as much as our jennets. Woodrow will be outstanding. I stake my reputation as a breeder on it! 

"Charles found this little guy after I got to work. Born on one of the hottest spring days Woodrow was carried up the mountain as Cindy followed. Charles told me how she was so good and how she trusted him."

If you are looking for a premier herd sire for your farm then this guy is it. 

We consider him the best of the best out of this years foal crop so far. 

His conformation is outstanding and we are waiting to see if he will grow some of the woolly hair of his sire & grand-sire. He will be respected in pedigrees as a sire of note in the future. 

If you are a micro breeder take a look at GQ!

SOLD! ALREADY AT HER NEW HOME IN FLORIDA! 

Copper Star GQ                                 

Jennet Foal (Micro) (Ivory Carrier)

Birth Height: 17"  unofficial "hay" measurement

Color: Traditional Grey 

Sire: Cabinwood Farm Michelangelo (Hitman), Ivory 30.5"

Dam: Copper Star Farm's Venus Queen Latifah, Black wlp 

DOB: 6/10/19

Price: $PRIVATE TREATY She is staying small. She has some interesting lines in her pedigree and she is out of Sheloy / Bar3S Stock. This is one of the nicest tiny jennets we have produced. We do not breed for micro but she will be. ​

Copper Star Farm Lil Finnegan (Semi-woolly)  

Still available! Already ADMS registered. SOLD TO WV

Color: Red brown bold spot with masked spotting factor 

DOB: June 26, 2017

Price: $SOLD PET / TO BE GELDED Home only 

We will be gelding him in November. 

Update: Teeth Floated as of the end of September.

He must go to another home with another donkey. He super bonds with his donkey buddies. No horses/goats/sheep companions etc..... 

He is slightly woolly so he does need someone who can groom him to keep the knots out. BTW: In love with Irma: See below. 

Copper Star Nicholas Romanoff (Intact Jack Prospect) 

Color: Spotted White Woolly (some intermittent spots)

Sire: Copper Star Farm MGFeltrinelli Editore, Woolly Spotted 

Dam: Copper Star Farm Driving Mrs. Daisy, Spotted White 

DOB: 2017 Spring 

Price: $SOLD WENT TO WV 

Roman is easy to work with. He is not aggressive. He has not had his "dude parts" drop yet but they should here in the next 6 months. If you are looking for an inexpensive semi-woolly based jack here is your chance. His mother is of a first generation pedigree (She is registered with IMDR) but his father's is extensive (ADMS) pedigree. His dam (Daisy) is known to throw bold dark spots & tyger spots. 

He could be triple registered if you are willing to do the work. He could be registered ADMS - B Registry, IMDR & ACOSA. He has good conformation, good teeth and his demeanor right now is very laid back. Get him before breeding season starts April 1. 

Copper Star Chinese Imperial Lion "Red Lion"    

Jack foal (Ivory carrier)      

Birth Height: 20.5" Unofficial                   

Color: Red

Sire: Cabinwood Farm Michelangelo (Hitman), Ivory 

Dam: Asspirin Acres China Star, Pink, 33 1/4"

DOB: 6/9/2019

Price: SOLD to Jill Coutts, Maryland 

This foal is so sweet! What a love bug. 

Copper Star Raven's Burlesque   

Sold To  B.&A.CANNON going to FLORIDA!               

Color: Grey & White Spot

Sire: Cabinwood's Michelangelo, Ivory 

Dam: MGF Venus White Raven, Fully Frosted Red & White 

DOB: August 26, 2019

Price: $3500 Her dam is out of the famous MGF herd. All of her sisters (born here at CSF) are here at Copper Star Farm. (Margaret O'Hara, Dark Red - Hurricane Irma, Fully Frosted White) Her half-brother is our CSF MGFeltrinellie Editore. She has been the only foal from Raven that I have offered for sale. She will be available until the holidays. 

She is also an ivory carrier. 

Copper Star Hitman's Avalanche  

Jennet Foal (Ivory Carrier)

Birth Height: 20" Unofficial                                 

Color: Steel Grey with light points (Ivory carrier)

Sire: Cabinwood Farm Michelangelo (Hitman), Ivory, 30.5"

Dam: Copper Star Marcie's Legacy, Dun Brown nlp, 30"

DOB: 6/6/2019

Price: Sold to Jill Coutts, Maryland  (Bar 3S Line-Texas Genetics & Ivory Carrier) Birth Height: She is very tiny. She is so refined and petite! What a lovely jennet foal! 

Copper Star Sonora Carver (American Entertainer / most notable as one of the first female horse divers)

DOB: 6/11/2020

Color: Red-Brown with extensive roaning Blue-eye dilute 

Sire: Copper Star Farm Spartan Warrior, Black Roan 

Dam: KMAF Denali's Black Twizzler, Black wlp, 33"

Price: SOLD SOLD SOLD SOLD 

I made the decision for Calliope to go with Sonora to their new home this fall with Lauren Ramenofsky. They will live out their days in her beautiful farm and with plenty of visitors! 

Copper Star Calliope Epic Poem "Cali" (Daughter of Zeus & one of the 7 Muses)

DOB: 6/19/2020

Color: Grey Roan with Star 

Sire: Copper Star Farm Hurricane Harvey "Storm Surge", black nlp, 28"

Dam: KZ Asspiration Acres Homer's Penelope, fully frosted white, 33"

SOLD TO Lauren Ramenofsky, she will be going to her new home with Sonora in the fall. 

What a gorgeous representation of the Indian Tree Farm Line. Roaning all over this little girl. Especially on her face, belly and legs. Not sure yet if she will be a keeper. 

The Indian Tree Farm line is not a small donkey line. Cali will probably mature to be around 32-33 like her mother. They are strong donkeys that are good producers and great mommas. This is an old line that I am trying to continue here at CSF. 

Price: SOLD SOLD SOLD 

Copper Star Valkyrie (Micro) Super Petite 

Color: Light Brown & White Spotted 

Sire: Copper Star MGFeltrinelli Editore, 31.5" Tri Color Woolly  

Dam: Copper Star Farm Black Widow, 28.9" Black Woolly

DOB: July 2, 2020

Price: $5000 

SOLD TO THE HOCKENBERRY FAMILY pending deposit. 

This is a jennet foal out of my two best lines. She is petite and starting to get hair curls to go semi-woolly. BEST PERSONALITY!!! She is such a punk! This girl would be the best jennet in your herd! 

THIS IS THE LAST POSTING FOR ANY NEW FOALS OR SALE LISTINGS. ALL LISTINGS BELOW ARE PREVIOUSLY SOLD ANIMALS. 

Copper Star Pennsylvania Slippery Pot Pie        

Extensive ADMS Pedigree 

Height as of 4/26/2021 Yearling 29 1/8" before trim. 

DOB: 7/3/2020

Color: Black / Brown & White Spotted - Long-wide black stripe down the back, one side piebald 

Sire: Copper Star Farm Storm Surge, 28" Black nlp 

    Grand Sire: Copper Star Trojan Warrior: B&W Spot 

Dam: Copper Star Farm Anastasia Romanoff, 31" Fully frosted grey spot with black spots

    Great-Grand Sire: MGF Homer: B&W Spot 

Price: $4000 Yearling Herd Sire Material / SOLD HEADED TO NY! 

                                                I held this guy back last year... 

            He is ready to find his own herd! Check out this special dude!

                 If you are looking for something Different.. Slipper Pot Pie is IT.  

Black NLP Royalty!      

Jack foal 

Copper Star Farm Memorial Day Blue Angel "Jet"

(Named after the U.S. Navy Blue Angels)

DOB: 5/25/2020 

Birth Height: 21

Color: Black No Light Points with cross 

Grand Sire: Hickory Hill's Holy Smoke, Black nlp with star, 30"

Grand Dam: KZ Penelope, Fully Frosted White, 33" 

Sire: Copper Star Farm Spartan Warrior, Black Roan

Grand Sire: Circle C Black Russian, Black nlp 31"

Grand Dam: Winding Creek Cleopatra, Dark Brown, 34"

Dam: Winding Creek Farm Black Russian Susan, Blue Black nlp, 33"

​Price: $Sold Deposit Made / Congratulations Jess Shadle Monroe 

Sweetheart's second foal. He is perfect. The classic.. Black no light points. 

Copper Star Choco Chaz (Sold to Susan Jefferies)

Jack Foal 

DOB: 6/15/2020

Color: Black / light points 

Sire: Copper Star Farm MGFeltrinelli Editore, 31.5" Tri color spotted woolly

Dam: Copper Star Farm Lucy's Hollywood Star, 31.5" Light Red 

Sale: Sold to Susan Jeffries in Chincoteague, VA 

Copper Star Feltrinelli's Venice                                      

Color: Dark Brown & White Spotted. 

Sire: MGFeltrinelli Editore, Red & Brown Spotted Woolly, 31.5"

Dam: Bar 3S Cindy Sue, Grey-Brown Dun, 32" Matriarch of Herd Bar3S Line 

DOB: August 8, 2020 

Not for sale at this time. 

Copper Star Hawkeye Pierce (From the show Mash)

Color: Blue-Black no light points - no cross / Blue Eye Dilute 

Sire: Copper Star Farm Hurricane Harvey "Storm Surge", black nlp, 28"

Dam: Copper Star Farm Whoopsie Daisy, black nlp, 30 1/4"

DOB: 6/11/2020

I took Whoopsie Daisy out of the main pasture and was in the yard and BOOM... Baby. More on this guy as time goes on. OMG … This one is going to break my heart he is so sweet!     Price: $2000.00

SOLD TO THE HOCKENBERRY FAMILY pending deposit. 

Copper Star

Height: 

Color: 

D.O.B. 

Price: 

Dam: 

Sire: 

There are people on Facebook Donkey Group Pages currently scamming people using my Farm name and Address. Please know this is NOT ME or my Donkeys,.. 

Here is HOW You can be safe and know you are getting the donkey that you want! 

Always check and double check information. 

----You will ALWAYS talk to a Woman... That is me.. Emily Hoponick. No one else!

----My email is and always has been emilyhoponick@hotmail.com or my school email Emily_D_Hopnick@mcpsmd.org

----I am No longer posting anything on Facebook Group Pages as of 2/27/22. Any donkeys that are available will be somewhere on my website. Even then double check! 

----I will NEVER pressure you into sending me money. I actually do the opposite and want you to think about your purchases AFTER VISTING THE FARM! If you can not visit ask me to Skype or Facetime! Pictures of ME are on this website. 

----If you do decide to put down a deposit all of my accounts have my name and some even have a photo of ME! Zelle / Paypal / Venmo

----If anyone tries to scam you and you are UNSURE.. then CALL or Text me at 301-452-1251. 

This is very upsetting to me that people are using animals to create scams. Please be careful and use your BRAIN not Impulse when making transactions. WE just want you to be safe! Love Emily and the Donkeys... 

Foals will start arriving April of 2023. Here is the list of jennets that are expecting for 2023.

​Miniature Jennets (Size 31"- 33") Due April - November 2023

Copper Star Farm Whoopsie Daisy 

KMAF's Twizzler

Copper Star Farm Grand Duchess Anastasia

KZ's Penelope 

Kinney's Morgane

Asspirin Acres Jackie

Winding Creeks Sweetheart 

Micro Jennets (27" to 30") Bred for 2023

KZ Lindy Hop 

Copper Star Hurricane Irma

Copper Star Queen Latifah 

Copper Star Venice 

Woolly Miniature Donkeys Bred for 2023​

MGF Xanadu

MGF Red Siren

Bainbridge's Ella

Kinney's Eve

Standard Jennets bred to Diamond B Kirk for 2023 Late Summer/Fall foals.  

Copper Star Carmen Miranda

Copper Star Chiquita

Copper Star Milano Cookie

Copper Star Cookie Dough

KZ Mae West 

Pine Lodge Ravager Yondu #44: 32" Grey & White Spotted Woolly Jack Prospect ADMS #70428

Yondu came from a dispersal of a farm in PA that had woolly donkeys. He has woolly genetics on his sire's side and spots & grey dun on his dam's side. Yondu has a calm and quiet temperament. He is easy going and friendly. He is 32" and has a good bite. Yondu's markings are cool! He is piebald on one side which makes him striking to look at. His bone is strong and thick. He is an outcross that a lot of woolly breeders do not have. (BD:September 1, 2018)

Price: $2500

S&L's Isabelle: Grey Dun Bred Jennet, 33" ADMS #72043

This jennet keeps getting better with time! 

Isabelle is grey-dun but she is more of a rose color. She is a character. She leads, loads and would be great for an outreach program or to teach to drive. She is smart and quite funny if you spend enough time with her. She makes gorgeous babies and is an outstanding dam! She is bred to Copper Star Farm Stradivarius Violin for a 2023 Sept/Oct/Nov baby. Vito is a dark red micro jack and this foal should be knock out considering all of the red that Isabelle has in her background. (BD: June 20, 2012) 

Price: $3000

KMP Lorelei: Brown Jennet Yearling, ADMS#E-18019

Lorelei comes from an ivory breeding program in Ohio. I have three of her sisters in my breeding program. She will mature to be an ivory carrier and a stocky girl. She will be a good broodmare in the future. Her ivory sire Boulder does not have any offspring in Europe. She is unique and well mannered. She blends in well with the herd, makes friends easily and is a good yearling jennet. (BD: July 30, 2021) (Estimate size at maturity 33")

Price: SOLD / Staying in PA 

Copper Star Calypso 2022, Traditional Grey Dun Yearling Jennet, ADMS# 72298

Copper Star Farm Calypso is a stunning yearling jennet with a beautiful head and sweet eyes. She is very sweet and gets along well with the herd. She is friends with Lorelei so if they could go together to their new home that would be special. She will make an outstanding jennet in the future and she is very well put together. Her sire Gus does not have any offspring in Europe. He is a bold grey & white spotted jack with a full blaze. I am sure Calypso's foals in the future, if bred to a spotted jack, will also be grey & spotted. (Estimate size at maturity 32")

Price: Sold! Staying in PA