See our donkeys at the Adamstown Community Church Live Nativity on December 20th from 6:00-8:00. 

For directions: http://adamstownchurch.com/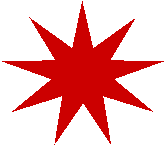 Copper Star Miniature Donkeys 

Fairfield, Pennsylvania

Going Against The Grain Since 2005

Welcome to Copper Star Miniature Donkeys

The miniature donkeys are raised by 

Emily D. Hoponick. My vision is to breed donkeys with correct conformation, various colors, sweet personalities, and a high pedigree. The Copper Star herd has moved and is now located in senic Fairfield, PA. You will not find a herd of such quality, conformation, and pedigree in the tri-state area.


We are now located at the new farm in Faifield, PA right over the Emmitsburg, MD border. I am looking forward to 2013. We have a lot of babies that will be making their way into the world this year. And we have a lot of first time mommas!
Due Spring 2013: Suki II, Whoopsie Daisy, and Twizzler. 

We are waiting on the much anticipated foal of MGF White Raven 

bred to MGF Dr. Shivago due this spring. 

Due Late Summer 2013 Bred to Hickory Hill's Holy Smoke: Penelope & Denali.

We have two up and coming herdsires. Zoltan (Gurlla NLP Wooly), Trojan (Black and White, with blue dilute eyes). They will have a chance with the girls this season. Zolan is availble for stud, contact me for information. 

It still may take awhile before Red Rock (Red Roan with blue dilute eyes) is ready to breed jennets. Possibly 2014 will be his year. He is staying really small so it will be worth the wait. 

Russian Czar will be making his debut this spring. Thank you to Hickory Hill Donkey Farm in Texas for giving me the opportunity to buy this jack from them. I am extreemly excited to be able to pair Holy Smoke daughters with the famous Russian Czar. 

If you would like to come visit and to see our outstanding stock please contact emilyhoponick@hotmail.com or give me a call at 301-452-1251. 

Zoltan foals due this spring!

Holy Smoke foals due this summer!