See our donkeys at the Adamstown Community Church Live Nativity on December 20th from 6:00-8:00. 

For directions: http://adamstownchurch.com/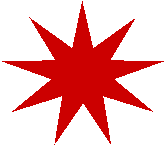 Copper Star Miniature Donkeys 

Fairfield, Pennsylvania

Going Against The Grain Since 2005

Welcome to Copper Star Miniature Donkeys

The miniature donkeys are raised by Emily Hoponick. 

Copper Star Farm's vision is to breed donkeys with correct conformation, various colors, sweet personalities, and a high pedigree. The Copper Star herd has moved and is now located in scenic Fairfield, PA. You will not find a herd of such quality, conformation, and pedigree in the tri-state area.               

We specialize in donkeys with:

~Solid colors with impeccable conformation & high pedigree.

~Black nlp/lp donkeys with blue eye dilute gene.

~Red&White spot / Fully Frosted White / Red breeding program.

~We have started our super woolly breeding program.

~We have exotic colors such as black roan, B&W spot and Red&White spot, & IVORY. 

~Forehead stars and blue eyes are prevalent in many of our breeding lines. 

We are now located at the new farm in Faifield, PA right over the Emmitsburg, MD border. 

We do "pasture breed" our donkeys. 

~~~~~~~~~~~~~~~~~~~~~~~~~~~~~~~~~~~~~~~~~~~~~~~~~~~~~~~~~~~~~~~~~~~~~~~~~~~~~~~~~~~

Select Spring Breeding 2015 for 2016 foals

Ass-pirin Acres China Star x Donkette Korral Red Rock ~ 2016 Red Jennet Foal

Copper Star Farm Whoopsie Daisy x Donkette Korral Red Rock ~ 2016 Black Jennet Foal

Copper Star Farm Marcia's Legacy (Lady in waiting) x Copper Star Farm Trojan Warrior ~ 

2016 B&W Spotted Jennet Foal!

Fall Breeding: Copper Star Farm Spartan Warrior

KZ' Luna x Spartan Warrior 

KMAF Denali's Black Twizzler x Spartan Warrior

KZ's Homer's Penelope x Spartan Warrior

KZ's Black Abyss x Spartan Warrior 

Winding Creek Famr's Sweetheart (Black Russian Susan) x Spartan Warrior

We do not have any standard jennets bred or for sale at this time. 

Carmen Miranda needs to mature. 

The jennets that were bred this year will go on rest through the winter and will be re-bred in the spring. The jennets at Copper Star Farm get 6 months off after weaning for recuperation and overall health. They are not bred every year. Please take that into consideration when buying one of our donkeys. 

If you would like to come visit and to see our outstanding stock please contact emilyhoponick@hotmail.com or give me a call at 301-452-1251. 

We have many donkeys for sale at this time. Probably the most we have ever had. We are bursting at the seams. If you see a donkey on our "For Sale" page contact Emily by phone. 

301-452-1251