See our donkeys at the Adamstown Community Church Live Nativity on December 20th from 6:00-8:00. 

For directions: http://adamstownchurch.com/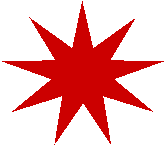 Copper Star Farm Miniature 

& Standard Donkeys LLC.

Fairfield, Pennsylvania

Going Against The Grain Since 2005

Welcome to Copper Star Miniature Donkeys

The miniature donkeys are raised by Emily Hoponick. Copper Star Farm's vision is to breed donkeys with correct conformation, various colors, sweet personalities, and a high pedigree. The Copper Star herd has moved and is now located in scenic Fairfield, PA. You will not find a herd of such quality, conformation, and pedigree in the tri-state area.               

We specialize in donkeys with:

~Solid colors with impeccable conformation & high pedigree.

~Black nlp/lp donkeys with blue eye dilute gene.

~Red&White spot / Fully Frosted White / Red breeding program.

~We have started our woolly breeding program since our winters are harsh on the mountain.

~We have exotic colors such as blue-black/fully frosted red/blue roan, tri-color spot & IVORY.  

We are now located at the new farm in Fairfield, 

PA right over the Emmitsburg, MD border. 

We do "pasture breed" our donkeys. 

~~~~~~~~~~~~~~~~~~~~~~~~~~~~~~~~~~~~~~~~~

If you would like to come visit and to see our outstanding stock please contact emilyhoponick@hotmail.com or give me a call at 301-452-1251.

 2020 was a banner year for donkeys... 

The donkeys and I are in preparation for a snowy winter. Currently we are SOLD OUT of donkeys and we will not have any more available until April of 2021. Due to high demand I started a waiting list. Keep looking at the website in the spring and contact me after the snow melts! We are expecting up to 15 FOALS. Deposits to hold a foal are half of the price of the animal and non-refundable. Jack foals will range from $1500-$4000, Jennets will range from $2000-$6000. Venmo is available and preferred over checks. If you want to be prepared I suggest you save your $$ and get Venmo. 

Shipping Available on TRIPS FOR 2021 

Shipping Rates: tbd new year 2021

March 19/20, March 26/27 to&from OHIO

MAY/June to Tennessee

Shipping is available June 1-October 2021 

When you buy a Copper Star Farm miniature donkey... You are looking at 15 years of experience breeding miniature donkeys. I am proud to give you the best donkey / foal possible from my breeding program of selected donkeys. You get a halter & lead, registration with a microchip, a fresh trim, antibodies up to 6 months due to the jennet being vaccinated. I also include in your folder any extra info A Brayer Magazine/a tube or wormer. You also get 24 hours customer service (Me) until you feel comfortable to be on your own, but I am always here if you need help, mentoring. 

***Thank you to all of our buyers in 2020! 

****We wish you joy with your donkeys this year! 

        Thank you, Emily D. Hoponick 

 Proud MD/PA miniature pedigree donkey breeder!