See our donkeys at the Adamstown Community Church Live Nativity on December 20th from 6:00-8:00. 

For directions: http://adamstownchurch.com/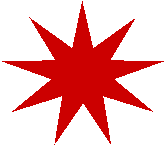 Copper Star Miniature Donkeys 

Fairfield, Pennsylvania

Going Against The Grain Since 2005

Welcome to Copper Star Miniature Donkeys

The miniature donkeys are raised by 

Emily Hoponick. Copper Star Farm's vision is to breed donkeys with correct conformation, various colors, sweet personalities, and a high pedigree. The Copper Star herd has moved and is now located in senic Fairfield, PA. You will not find a herd of such quality, conformation, and pedigree in the tri-state area.

We specialize in donkeys with:

Black no light points with blue eyes

Black with light points

Dark chocolate with no light points

Fully Frosted White (Wooly) 

Red and White Spotted (Wooly)

Spotted Standards bred to a wooly or spotted jack

Forehead stars and the blue-eye or blue-eye dilute gene are very prevalent in many of our donkeys. 

We are now located at the new farm in Faifield, PA right over the Emmitsburg, MD border. 

We have bred all of our jennets for the upcoming 2015 spring/ summer/ fall foaling season

Bar 3S Cindy Sue (traditional dun) x Trojan Warrior ​

Copper Star's Whoopsie Daisy (Dark chocolate nlp with star) x Trojan Warrior

Sweet Ass Blushing Bunny (traditional rose dun) x Trojan Warrior

TCF's Ellie May (traditional red-brown) x Trojan Warrior 

Winding Creek Farm's Black Russian Susan "Sweetheart" (black nlp w-blue eye dilute) x Trojan Warrior

MGF White Raven (Fully frosted red and white spot) x Donkette Korral's Red Rock

Assphalt Acres China Doll (Pink) x Donkette Korral's Red Rock

* Standard Copper Star Farm's Rosie the Riveter x Donkette Korral's Red Rock

The remaining girls were pasture bred throught the spring and summer.

Depending on their heat cycle they could be bred to any of the three jacks.

Early Spring: March/ April / May: Copper Star Farm's MGFeltrinelli Editore "Pig Pen" Wooly Red & White Spot 

Mid Summer: June / July: Sheloy's Leyland

Late Summer Early Fall: August / September / October: Donkette Korral's Red Rock

Copper Star Farm's Elizabeth Taylor - Black nlp, blue eye dilute

Copper Star Farm's Marcia's Legacy - Smokey black, blue eye dilute

KZ's Black Abyss - black wlp

KZ's Luna Eclipse - black nlp, blue eye dilute

KZ's Homer's Penelope - Fully frosted white

MGF Fyre & Ice - Red and white spot (Re-exposed to Red November 9, 2014)

Cedar View's Bella - Black nlp, blue eye dilute

GM Conrad's Breaking Dawn - Black nlp with small star

Lucky J's Jade O' My Heart  - Dark grey nlp

KMAF Denali's Black Twizzler - Black wlp

Hickory Hill's Emilee Noel - Black wlp & roaning

If you would like to come visit and to see our outstanding stock please contact emilyhoponick@hotmail.com or give me a call at 301-452-1251. 

Thank you to all of our buyers in 2014! All of my donkeys have great new homes! 

Cheri - Lily & Mountaineer

The Baja Family - Trojan & Sully

The Rouse Family - Etta May & Maye West

Abby - Terracotta "Red"

I am truly lucky to have found the most wonderful people to buy my donkeys! I hope that 2015 turns out to be as good of a year. I hope to meet new donkey people, reunite with old friends and restore my farm to be "one of the best kept secrets" in donkeys! 

This is a labor of love and I could not do it without the support of my family and friends. - Thank you!